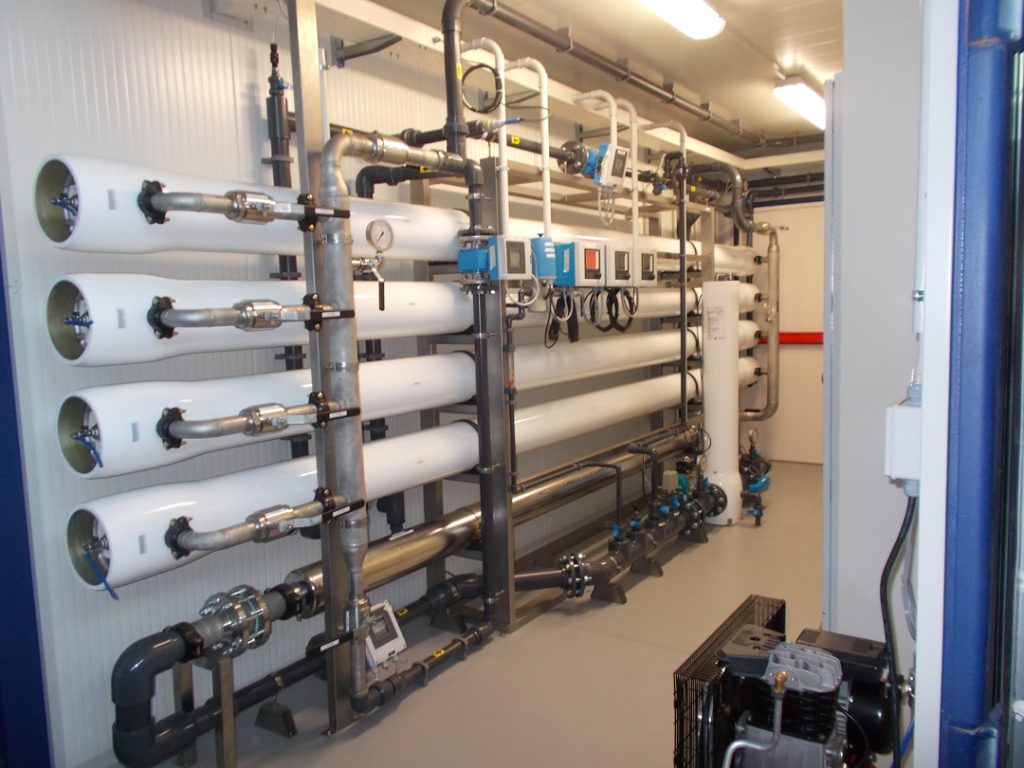 The reverse osmosis filters are used for water ultrafiltration. The membrane used in the reverse osmosis filter are able to eliminate all the salt present in the water.
Cogede can design, produce and supply Reverse osmosis filter for different water treatment sectors like in the drinking water, sea water treatment etc.
The Cogede reverse osmosis filter plant can be installed even inside container in order to get a mobile water treatment plant station.