Ceramics Industry use & consume large amount of water in its productions in the processes like Polishing, Glazing, Molds washing, Ball Mill preparation etc. The wastewater or mud coming out from these ceramic processes contains mainly fine particles (clay minerals such as kaolinite, mica, silt etc.), some coarse particles and chemicals including suspended & dissolved heavy metals like zinc & lead.

Efficient disposal of this wastewater or mud has become more & more important for the ceramic industries due to the increasing cost of its disposal & stringent environment regulations being implemented globally.

Cogede is serving to the demand of this industry by design, manufacture & supply of Wastewater treatment plant for Ceramic tiles & related industries for many years.

Cogede Wastewater treatment plants applies Thickeing & Filtration technology which are highly reliable, compact & easy to operate.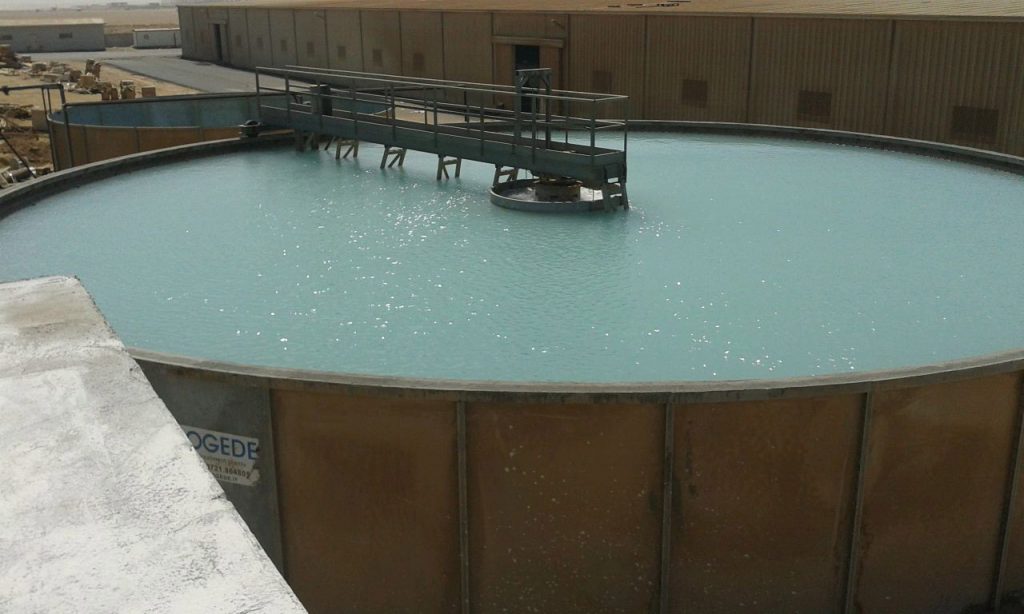 Clarifier thickener for wastewater purification and Filter Press for mud dewatering
Wastewater treatment plant with Deep Cone thickener and mud treatment plant with filter press
Cogede can supply the wastewater treatment plant with Deep Cone thickener or with rake thickener according to the volume & characteristics of the slurry to be treated.

The thickened slurry is then fed to a Filter Press in order to dewater to achieve compact cakes easy to be disposed in an environment friendly way.

The treated clean water will be recycled back to the plant to be reused as process water.

All the Cogede Wastewater treatment plant for the ceramic industry are customized according the process need the space available on the plant in order to satisfy all the customer needs