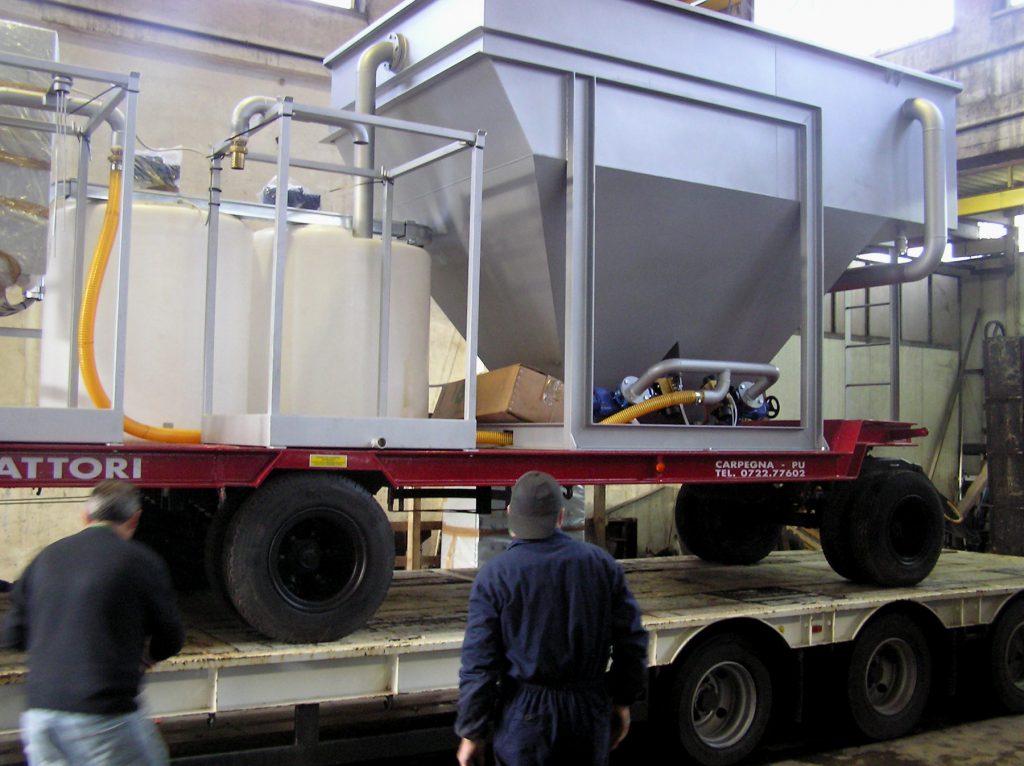 Wastewater treatment plant for the Ready-mix Concrete Industies

The Cogede R&D department continuously develop customized solution to satisfy the customer request, from the engineering phase  to the realization of the plant by using the most modern technology of engineering and simulation.

The Cogede R&D department can develop also pilot plant in order to make all the necessary tests and  to simulate the real process before to realize the industrial plant.

The pilot plant can be realized inside a container or in a modular way for an easy and fast installation on customer site.

All the data collected during the test will be analyzed and will be used to design the industrial plant. This approach minimize the customer risks and guaranty to reach the best plant performance.