The filter press is an equipment used for solid liquid separation.
The main filter press application is slurry dewatering for the easy, efficient & environment friendly management of tailings produced from different industries like: mining, quarry, metallurgy, chemical, municipal, tunnelling etc.
The filter press can also be used for polishing a slurry with low concentration of solid, for which main application areas are metal refineries.
Even if filter press is a technology invented many years ago, still today filter press is considered as a modern technology that find application in most advanced industrial processes.
The success of filter press in the slurry dewatering process is mainly attributable to its simple and flexible working principle that allow a friendly use and high performance solid liquid separation.
All the filter press filtration process can be managed by the filter press in fully automatic mode by a PLC or manually, which depends from the filter press model selected.
Cogede can supply a wide range of filter presses with different designs like side beam filter press, or upper beam filter press.
All the filter press supplied by Cogede are customized according to the customer request and the process need. For this reason all the filter press can have different automation level from manual to fully automatic filter press, and different plates size from 500 mm to more than 2500 mm. •
The filter press can be also equipped with automatic cloths washing device, drip tray, shaking system, etc.
Together with the filter press Cogede can supply the complete filter press dewatering plant including the thickener and all the necessary ancillaries for the plant like feeding pump, compressors, conveyor etc.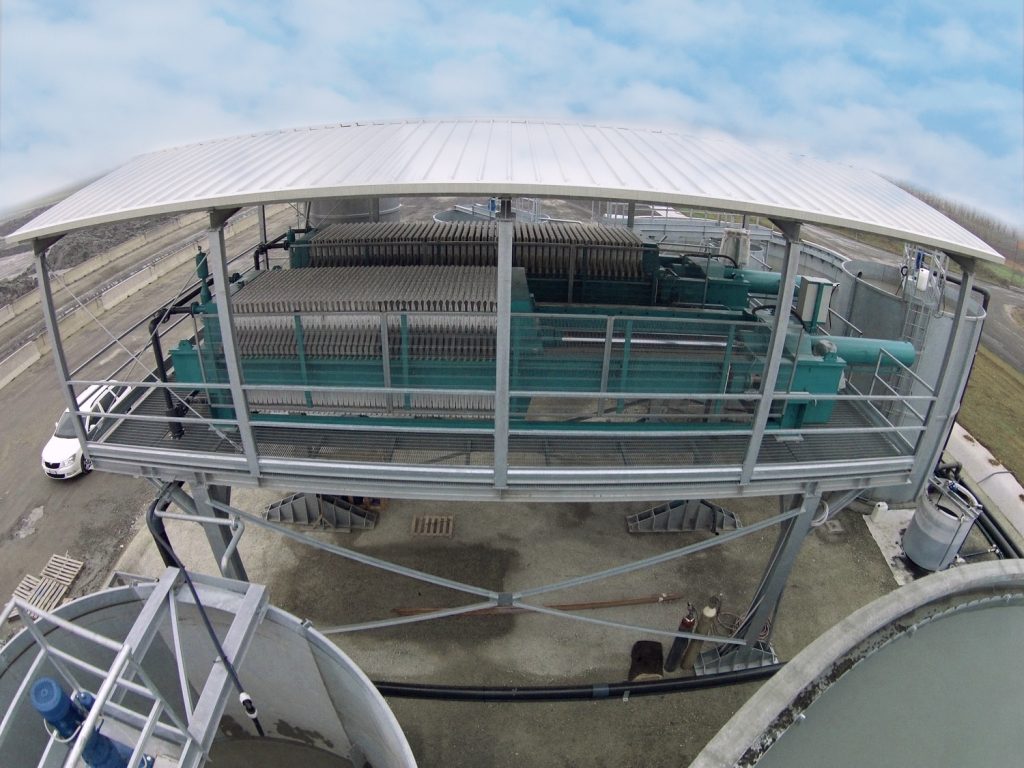 Side beam filter press in mine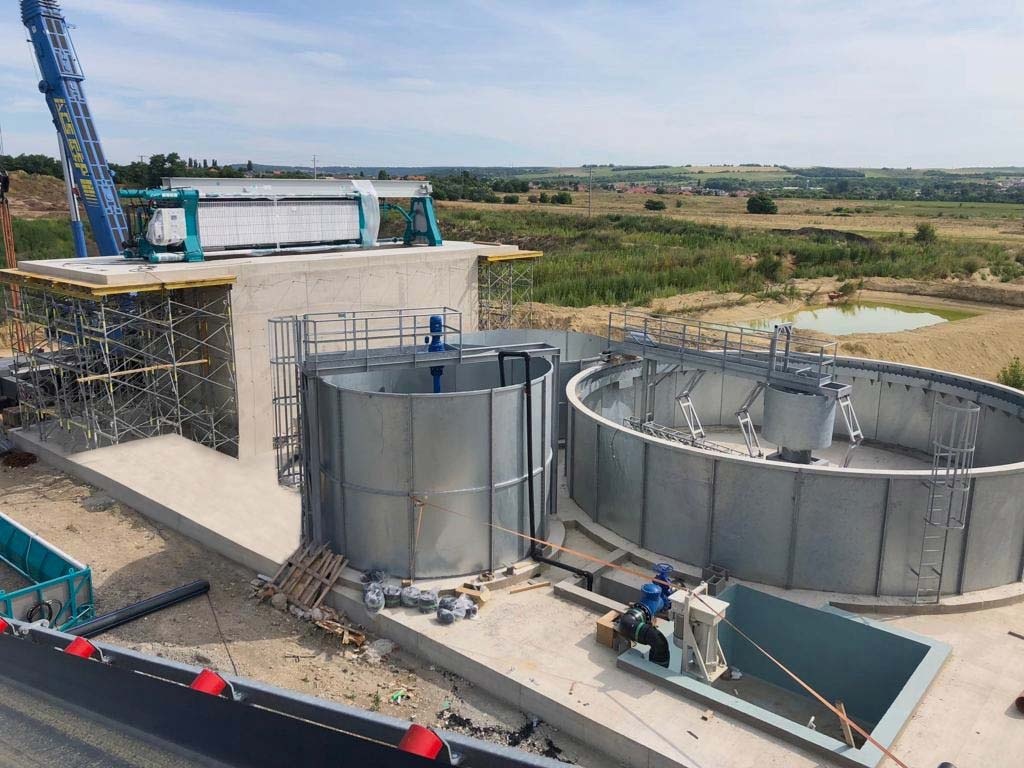 Upper beam filter press in tailings management plant with thickener and sludge mixer