High rate Thickener are used to concentrate as much as possible the solid in the bottom of the Thickener.
Cogede Design High Rate Thickener

High Rate thickener with central drive unit
The last technology of high rate thickener or thickener plant developed by Cogede allow to optimize the consumption of polyelectrolyte by special feed well design.
The High rate thickener are equipped with a Sedicontrol system that monitors continuously the flocculation and adapt the polyelectrolyte dosing according to the right settling speed. In this way the thickener plant is able to guarantee automatically constant settling performance.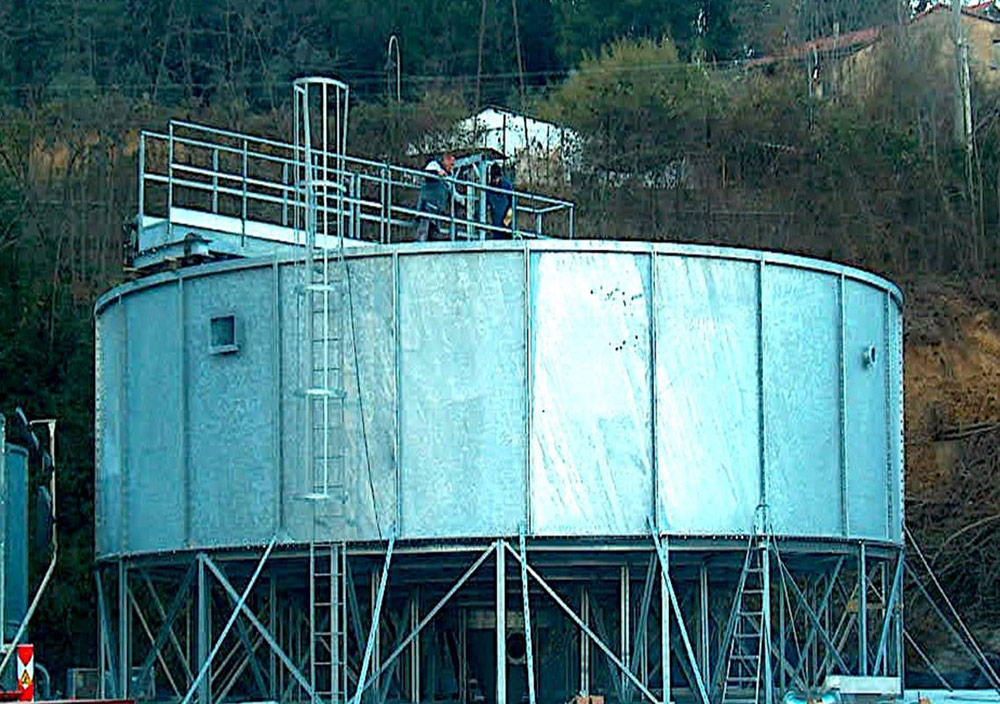 High rate Thickener in mine
The feed well of the Cogede High rate Thickener can be also customised in order to guarantee an optimum flocculation by an auto dilution system or by force dilution system according the specific characteristic of the slurries.
Moreover our High rate thickener have a system that allow us to measure continuously the effort on the rake and by a system of hydraulic jacks to move up and down the thickener's Rake in order to have constant concentration thickener output and to avoid any mechanical problem on the mechanism.
The Cogede high rate thickener or thickener plants can be installed on tank made in carbon steel or on tank made in concrete.
The High Rate Thickener or thickener plant are mainly used in the mining application for tailing management and for concentrate thickening and in all that application where it is important to reach an high concentration of solid in the thickener underflow.